Importing data¶
Adding data to a project¶
Data are added to a project by choosing Add Data in the PROJECT menu.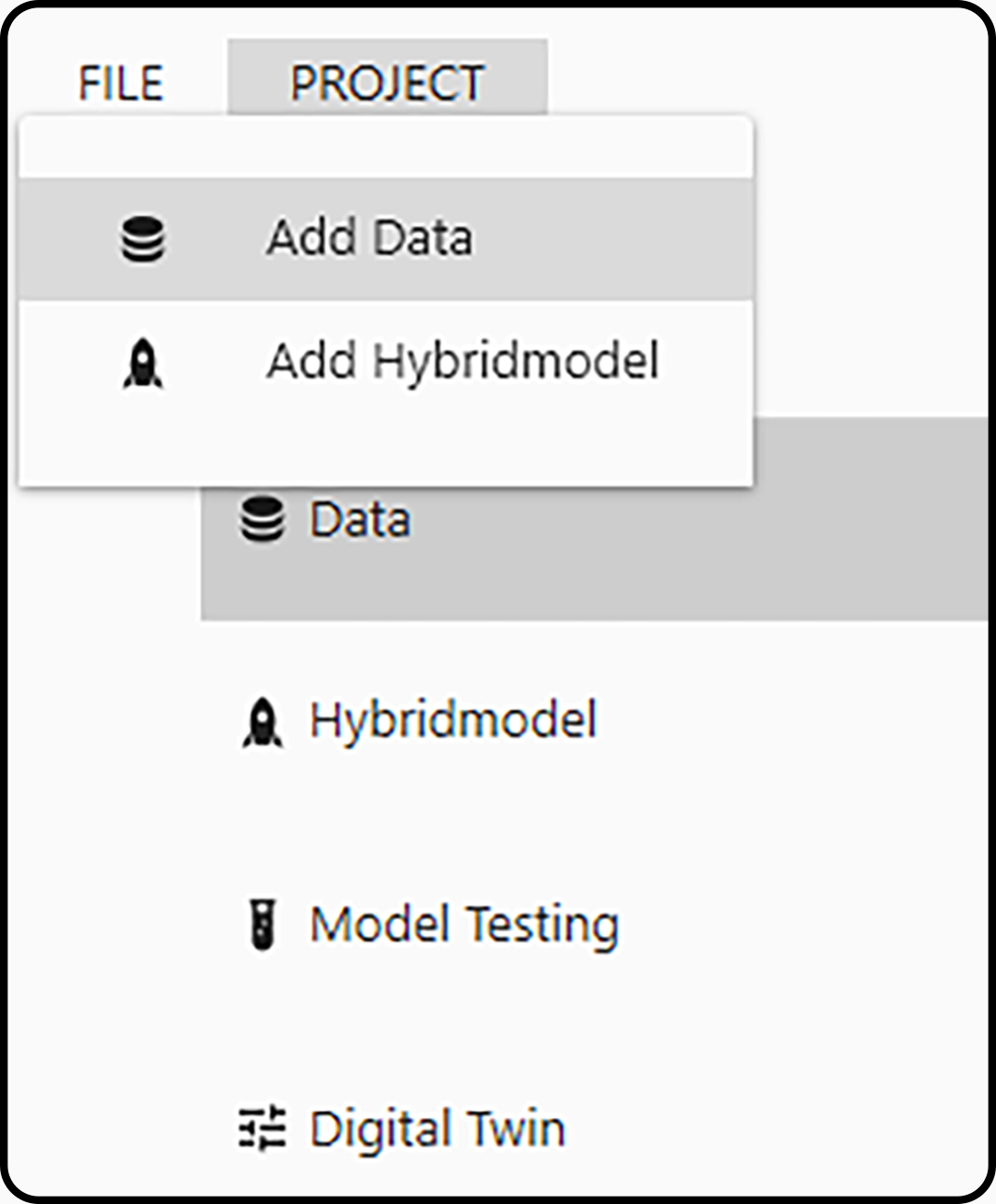 Caution
Data will be imported into the current selected project. In case you have multiple projects coexisting in the same Toolbox instance make sure, the one you want to import data to is properly selected.
In a next step a dialog opens asking the user to select the file format (file extension) and the file itself to be imported.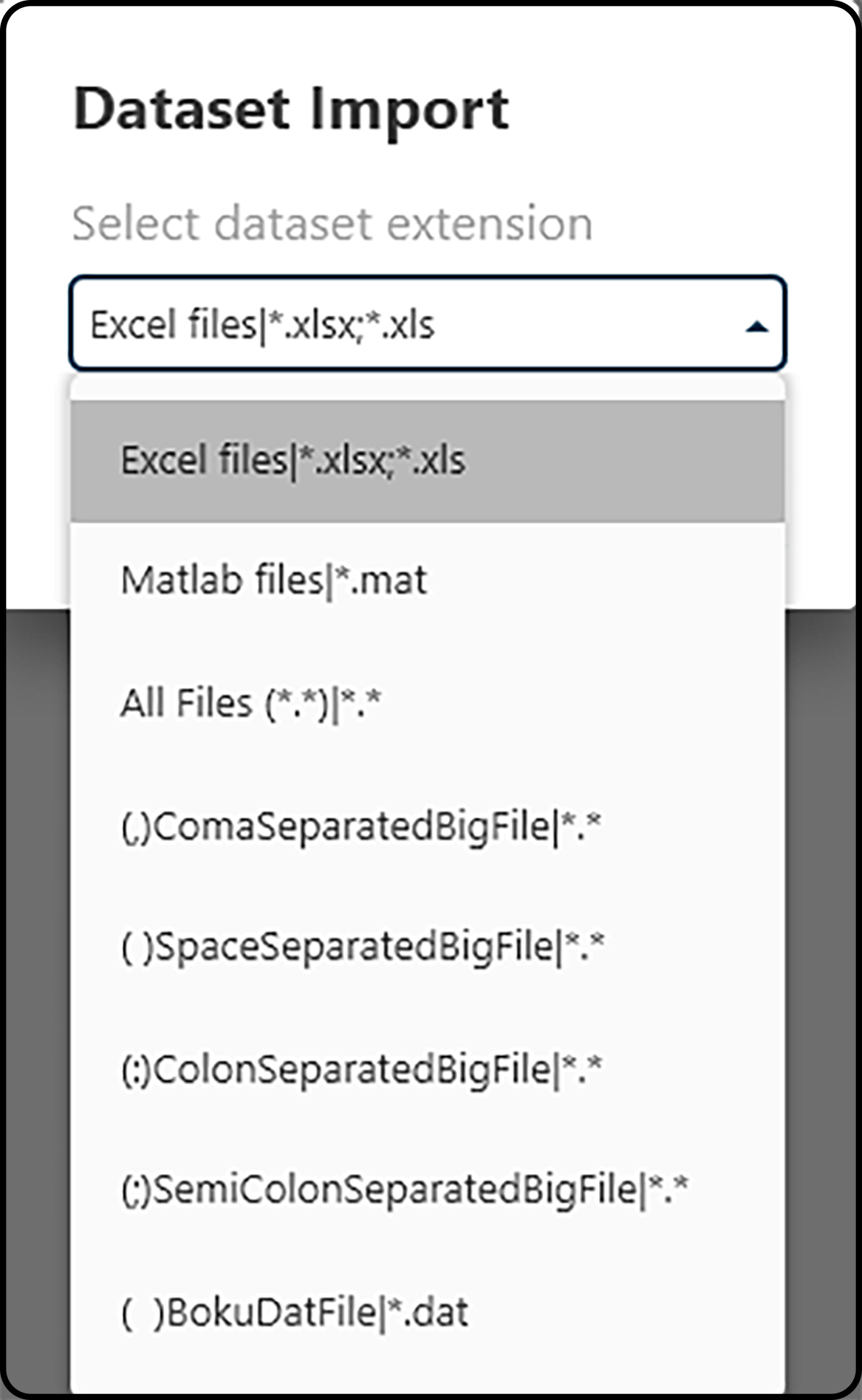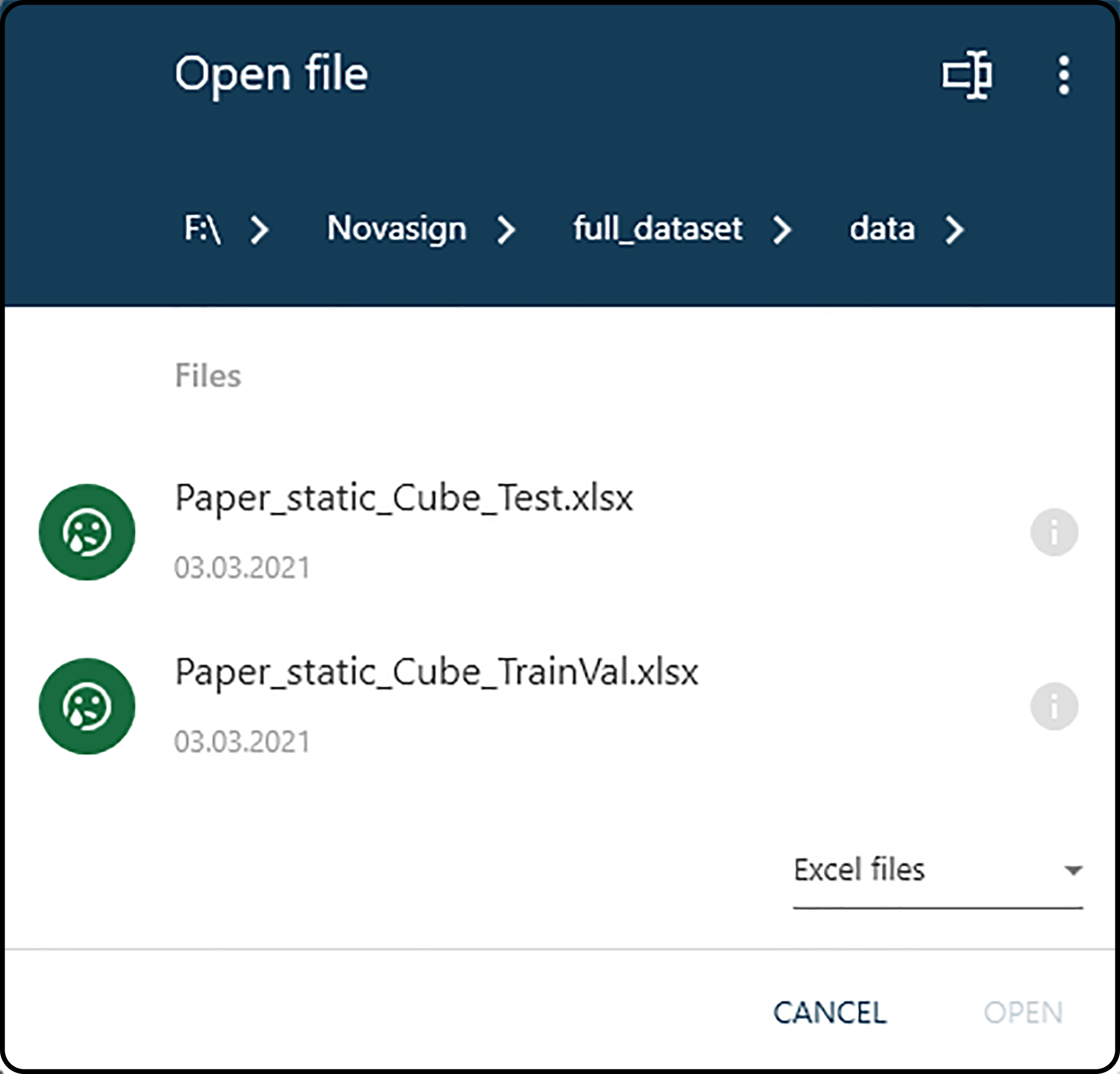 Note
The three vertical dots in the right upper corner of the open file dialog box can be used to change the drive.
Note
Only files of the previously chosen file format are shown in the following open file dialog.
Finally, in the import options dialog several details must be specified for the data set:
Name: name of the dataset within the Toolbox. By default the name of the imported file is taken. Long names may be truncated, but can always be changed manually.

Decimal Separator: is a comma , or a dot . used as decimal separator in the source file?

Sheets (only for the Microsoft Excel data format): which tab/sheet contains the data to be imported. It is possible to import multiple sheets at once.

Headers row: the row number containing the column headers. If the data set does not contain a header, set this value to 0.

Columns: allows to select, which variables (columns) of the data set shall be imported. By default, all columns will be imported.

Range: the row numbers (in from - to format) of the data set to import. By default, all rows following the header-row (if available) are imported.

Series names: the column containing information on the run or experiment number.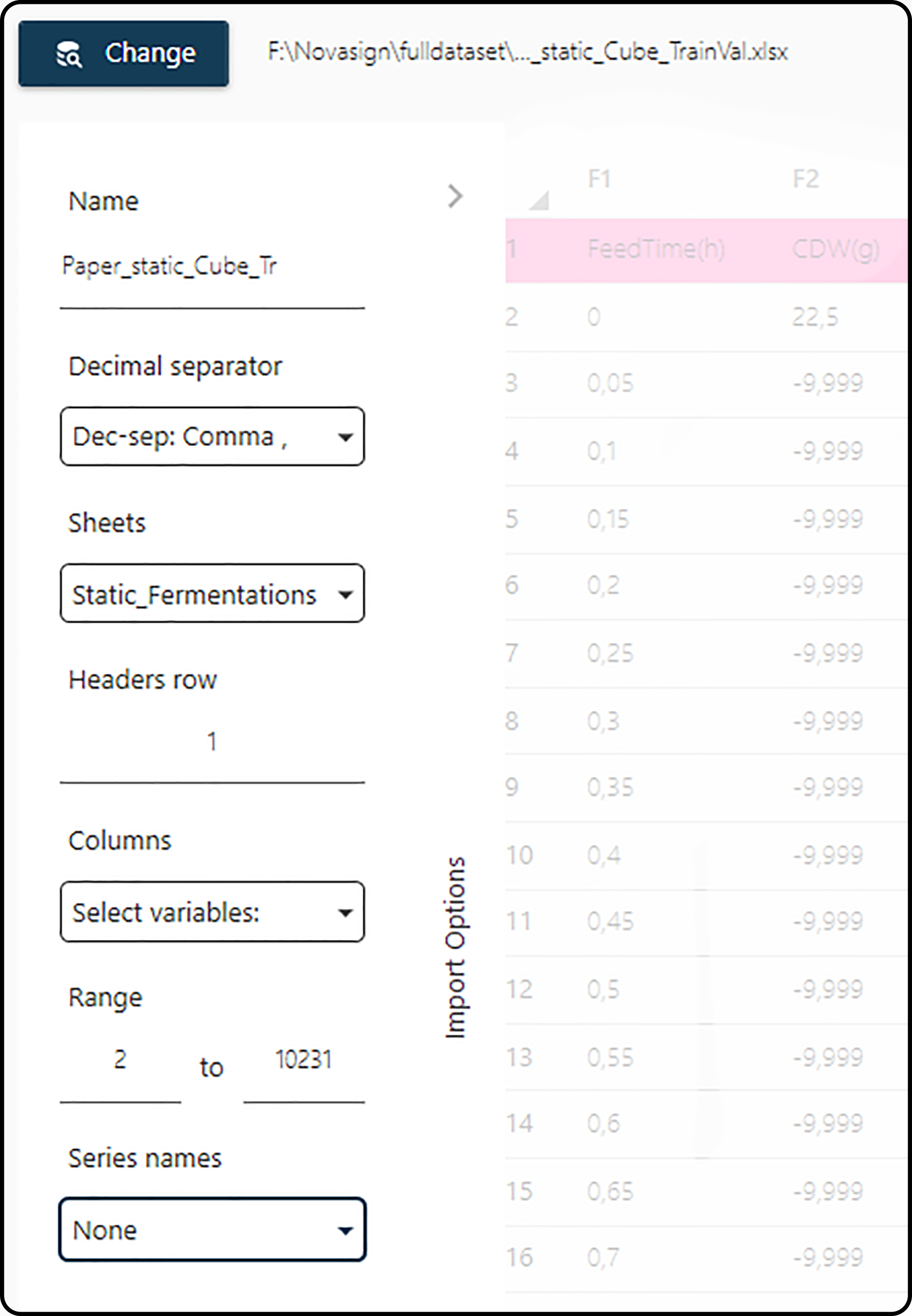 In order to return to the previous step (file type selection), the button

in the left upper corner of the import options window can be used, but it is recommended to cancel the data import process and start from the beginning.
After a proper selection of the dataset details, the file is loaded. During the loading process, Loading data is displayed – please be patient, depending on the file size this process may take a while.
Note
If the data of interest are spread over multiple files, the import procedure has to be repeated for each of these files.
Details on import options¶