Project¶
A typical project will contain one or more of the following sections:
data

hybrid model

model testing

digital twin
Details on these topics will be given in this chapter. A new project is started by choosing FILE – New and entering a project name in the create project window.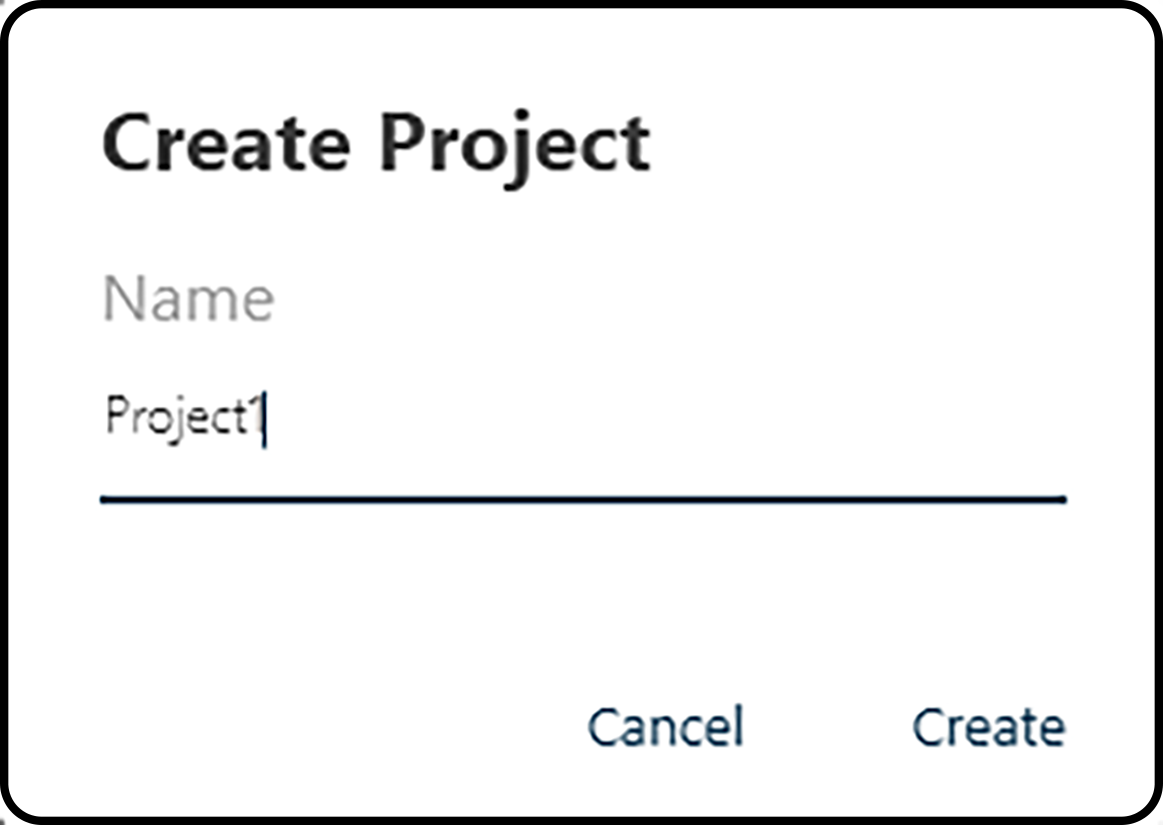 Sections mentioned above are automatically created and a new menu item PROJECT with items Add Data and Add Hybridmodel appears.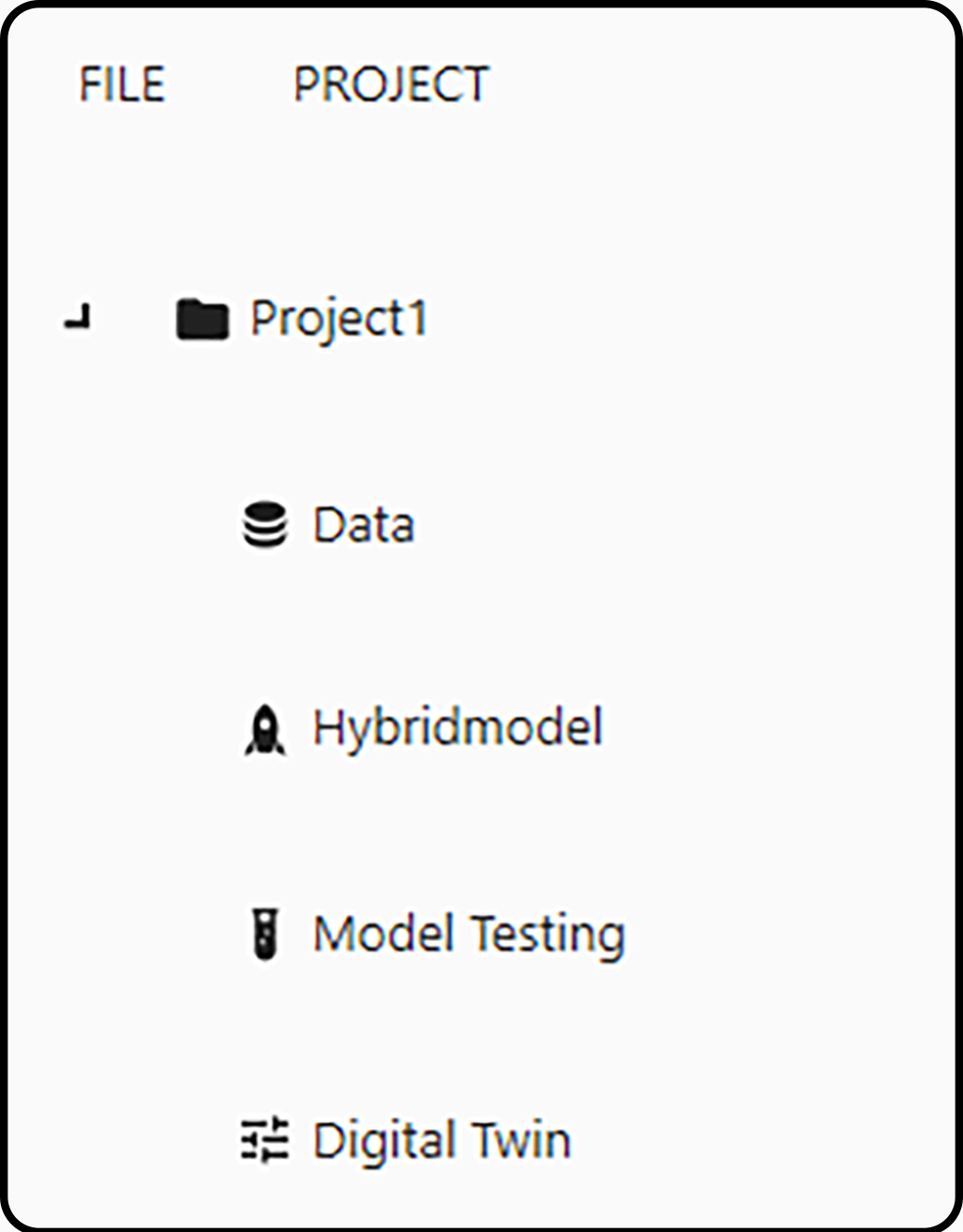 Note
Sections can be used or not. You can have a project where only one section is being utilized.
The next step consists of adding data to an empty project by Add Data in the PROJECT menu. Requirements regarding the data format will be given in the subsequent chapter.
TABLE OF CONTENTS